Strategic Business Partner
TriscendNP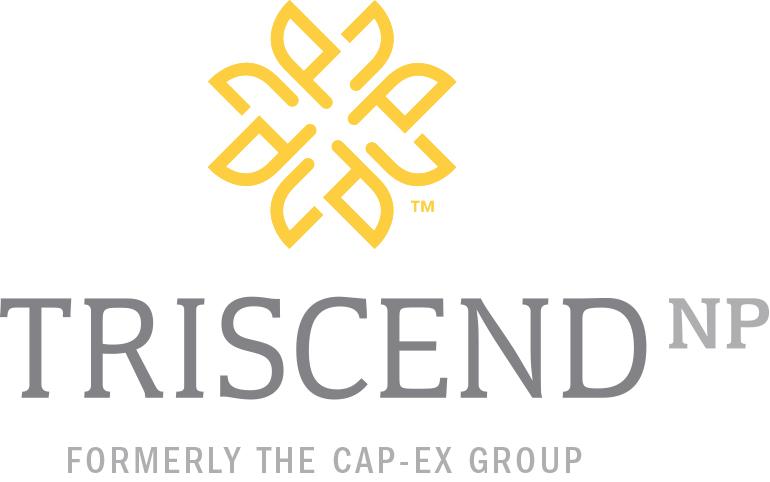 Differentiate your hospital from the competitors with an executive or physician benefits package that keeps the long-term financial goals of your hospital in mind. TriscendNP, formerly The CAP-Ex Group, offers a compelling retirement plan that rewards key talent while simultaneously returning all cash contributed into the plan, plus interest, back to your hospital. Instead of an expense, you now have an asset (receivable). TriscendNP allows hospitals and health care organizations to deploy resources in innovative ways that more effectively meet the needs of the institutionand its stakeholders.
Why TriscendNP?
TriscendNP requires less capital from the hospital than conventional retirement plans while maintaining the desired retirement results for the individual. In addition, individuals may borrow from their retirement benefits on a tax free basis. Furthermore, TriscendNP provides for the institution's retirement contributions to be returned together with interest, something other retirement plans don't offer. And, the program is flexible and can either work in concert with or as a replacement to existing plans.
Grow Capital
Improve stewardship of financial resources.
Transform benefit expenses into assets.
Return funds to the employer plus interest.
Retain Talent
Design a flexible structure.
Use vesting provisions to improve retention.
Use retirement benefits now on a tax free basis.
Create potential for greater income levels at retirement.
Find out how retention planning has evolved. Contact us for more information: Teri Hollingsworth, (213) 538-0763 or thollingsworth@hasc.org.